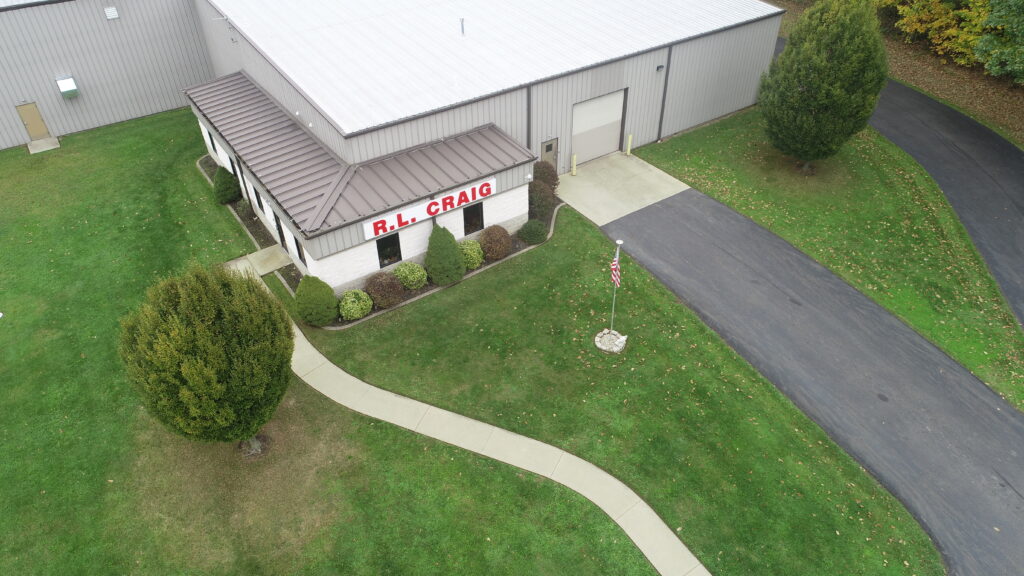 In July of 1993, Skip Craig recognized a growing need for quality T-Base stands. After investing in manufacturing equipment, painting equipment, custom tooling and a small amount of computer equipment, R.L. Craig, Inc. was formed with the idea of creating a one stop solution for label applicator manufactures and distributors.
At the inception of the business, the only product R.L. Craig offered was a welded together T-Base with a 54′ extrusion that had an aluminum roller sliding mechanism. This was priced competitively, but the manufacturing process was too time-consuming.After researching different materials, R. L. Craig produced a new sliding mechanism that was more cost-effective along with being easier to use and this is the stand that you see today. This new stand was on the market in the winter of 1993 and has become the backbone of R. L. Craig's business. With the increased efficiency of manufacturing this new stand, R. L. Craig was able to concentrate on developing more aspects of their business. The next product to be designed and tested was the patent pending conveyor design. This design allows for easy adjustment of guide railing, sensors, secondary wipe down mechanisms, wrap stations, product aligners, control panels and many other items.
Over the years, R.L. Craig has increased their product lines to include conveyors, product handing equipment, custom bracketry and other industry standard products. They have experienced engineers that are fully capable of PLC controls, servo control of conveyors and product handling systems.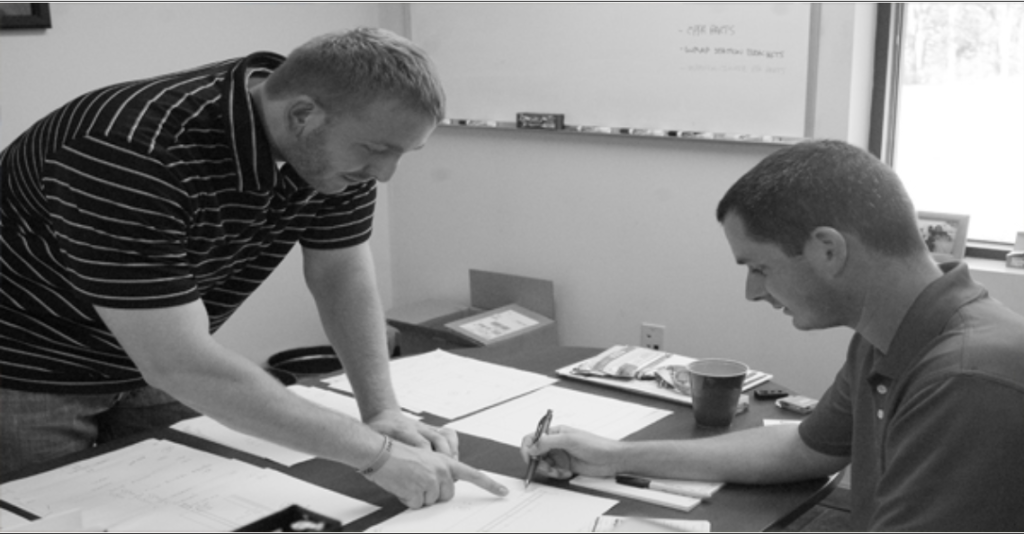 How many engineers does it take to design a conveyor? Here at R.L. Craig, it takes five. That's right, five. With Three mechanical engineers and two electrical engineers, we let nothing slip through the cracks. Utilizing AutoCad LT 2004, our trained and experienced engineering staff design everything in house. Using AutoDesk Inventor 5, two-dimensional drawings can easily be brought to life as a three-dimensional representation. Our engineering team designs everything from your standard "Wizard T-Base Stand" to your completely custom integrated conveyor system.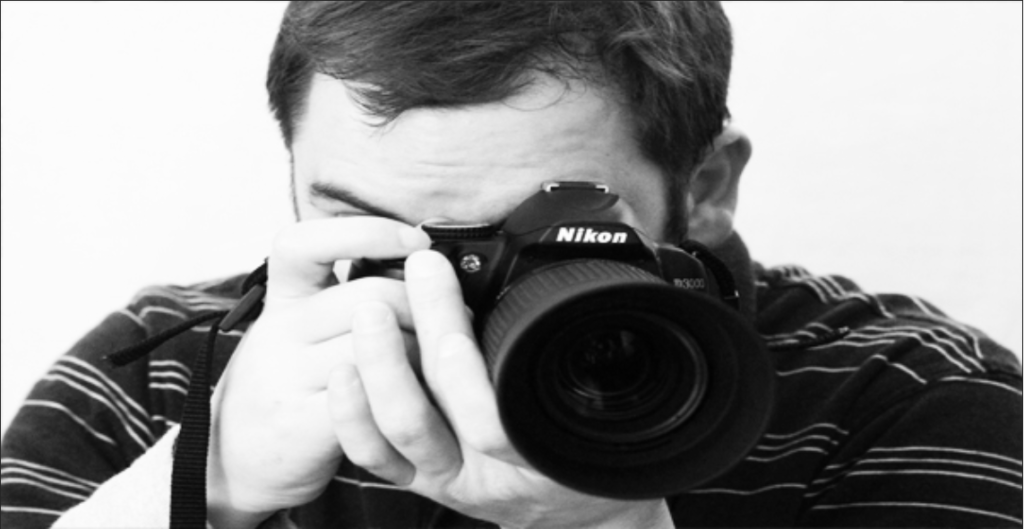 Whether you need photographs, videos, or operating manuals, R.L. Craig, Incorporated is committed to ALL of your documentation and marketing needs. From redesigning the website, to putting together sales tools for customers, the marketing department is continually looking to improve upon processes. We understand that in today's economy, nothing is an "easy sale," so let us help you in whatever way possible. Please contact Sales/Marketing for more information.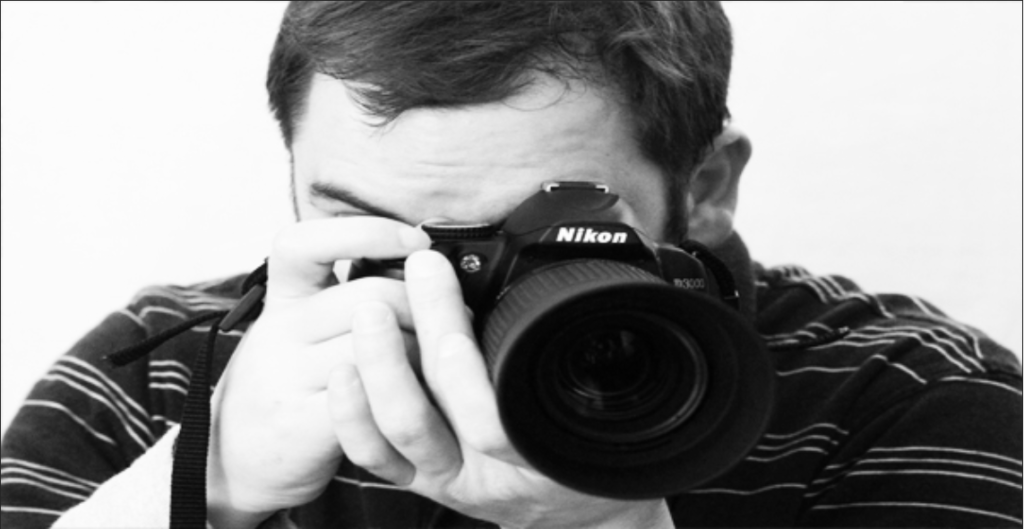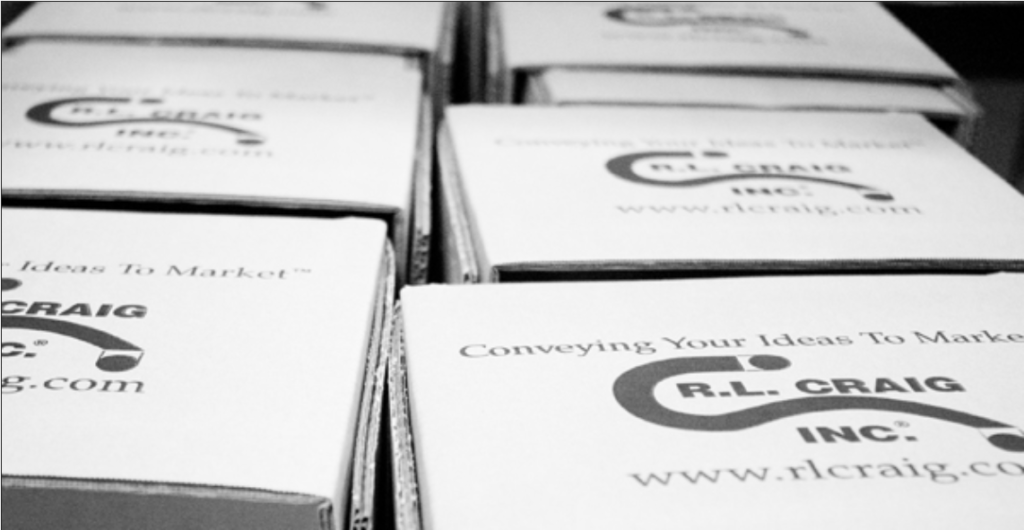 After breaking ground on July 6th, 2004, "Phase 3" of R.L. Craig's expansion project was set into motion. The 7,700 square foot addition was completed in early November of 2004, making for a total of 23,000 square feet to facilitate R.L. Craig and it's employees. The entire building houses an accounting office, engineering group, T-Base Stand/Conveyor Assembly Team Departments, expanded machine shop, and the newly added powder coating department.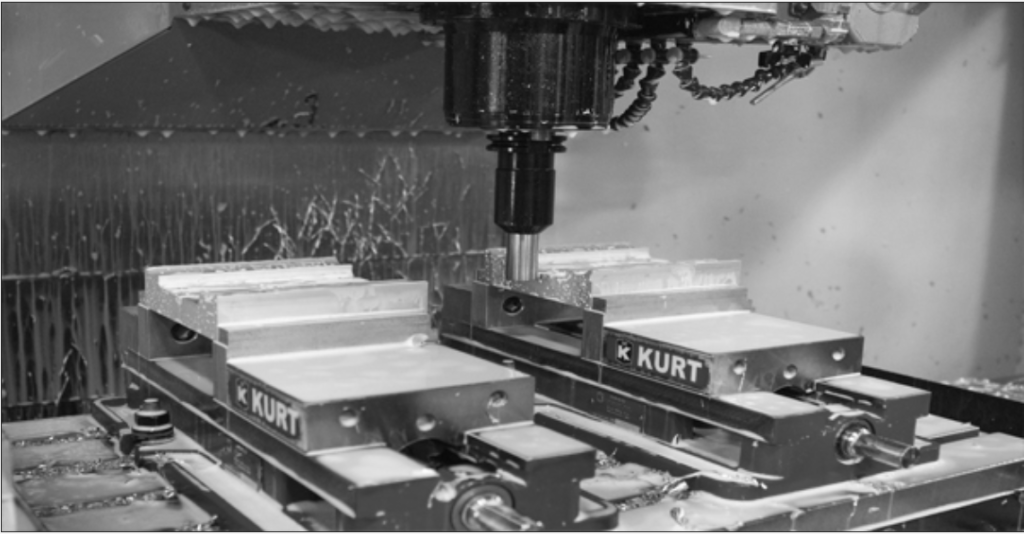 With the demand of power coating being so prominent at R.L. Craig, it only made sense to purchase our own painting booths and ovens. Now located on site, powder coating has never been easier. No more driving an hour and a half to drop off and pick up parts… Now it is in house and ready to go. This just goes to show that R.L. Craig is continually looking to improve upon processes that may speed up delivery.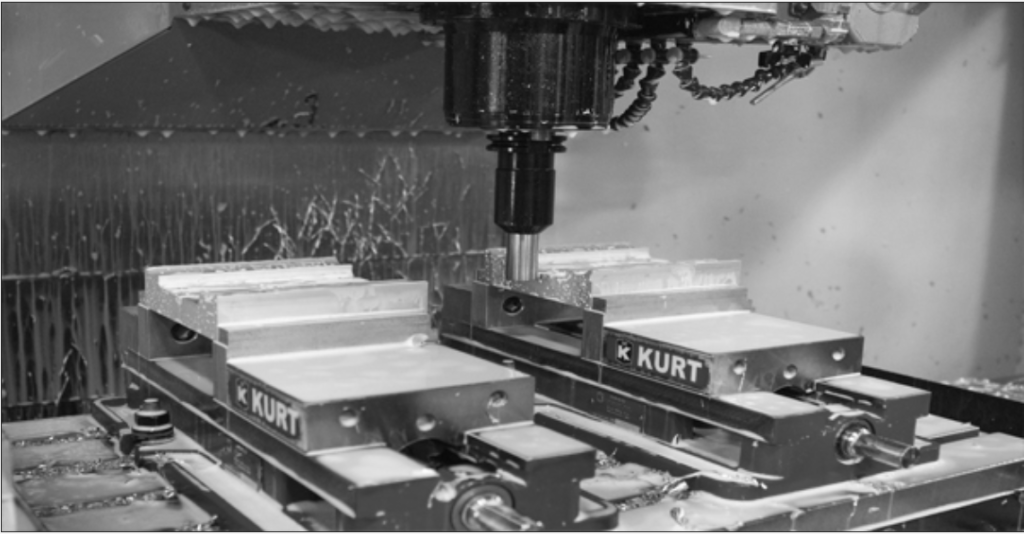 Whether it's adding additional departments, more employees, creating an additional workspace, powder coating in-house, or designing cost-effective solutions, it just goes to show that R.L. Craig is continually committed to its customers.
The company continues to grow, currently working on revamping its website. And although the needs of the customers have changed and the product line has expanded and evolved over the years, R.L. Craig is still guided by the basic principles which have guided the company from inception:
Sell the best product available.
Price the product fairly.
Get the product to the customer in a timely fashion.
Treat the customer as we would want to be treated.
By following these basic guidelines and listening to customers' needs, R.L. Craig is quickly becoming the one-stop solution for label applicator manufacturers and distributors.
6496 St Rt 45 Lisbon, OH 44432